Watch our Mission Control Q&A sessions about Friends for Life Orlando 2023 and subscribe to our YouTube channel
Mission Control Informational Q&A March 7
Subscribe to our YouTube Channel
Mission Control Informational Q&A June 6
Subscribe to our YouTube Channel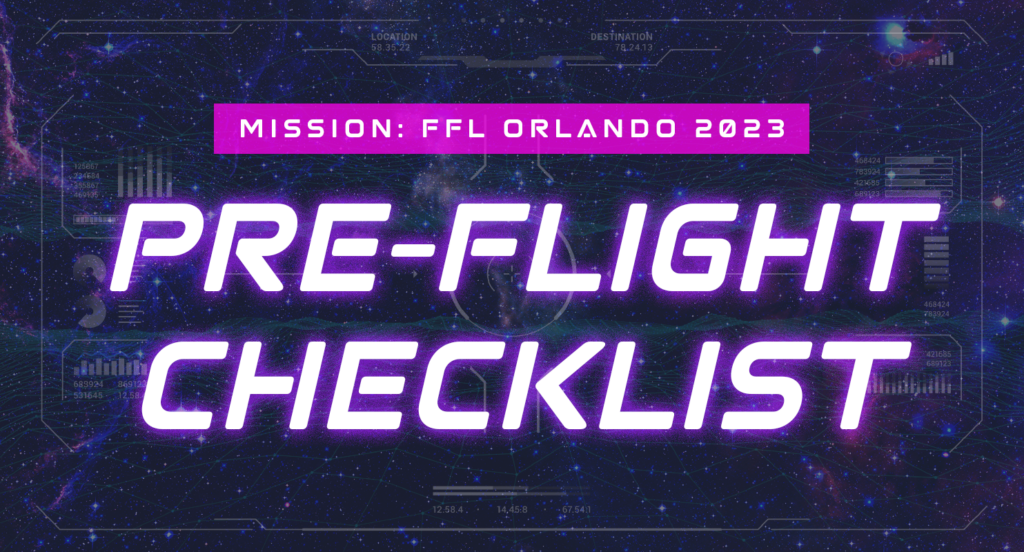 Our Pre-flight Checklists will help you get the most out of your FFL Mission
If you've been to Disney World before, it might not look the same. Be sure to read these important messages from Disney. Note that Disney's guidelines and protocols change, so please keep up to date.
Registering for the Conference
Every conference participant needs to register for the conference
Registration is $250 per person for ages 6 and older, $75 per person for ages 0-5.
We will host on-site registration, based on space availability, on a first-come, first-served basis. We do not offer one-day or partial registrations. Registration costs will increase to $300 for all attendees on July 1, 2023. 
*Registering for the hotel only registers you for a hotel room and registering for the conference only registers you for the conference itself.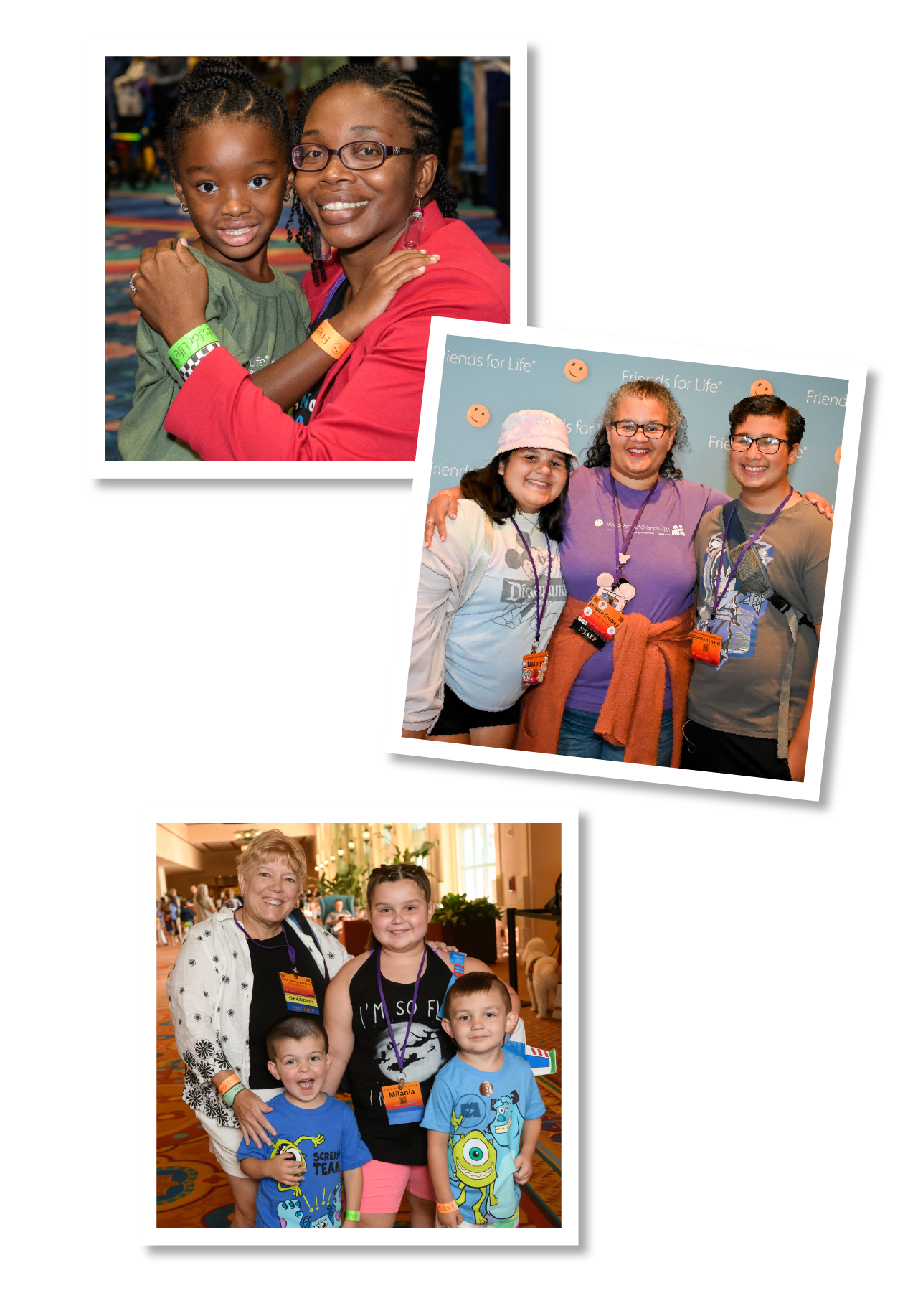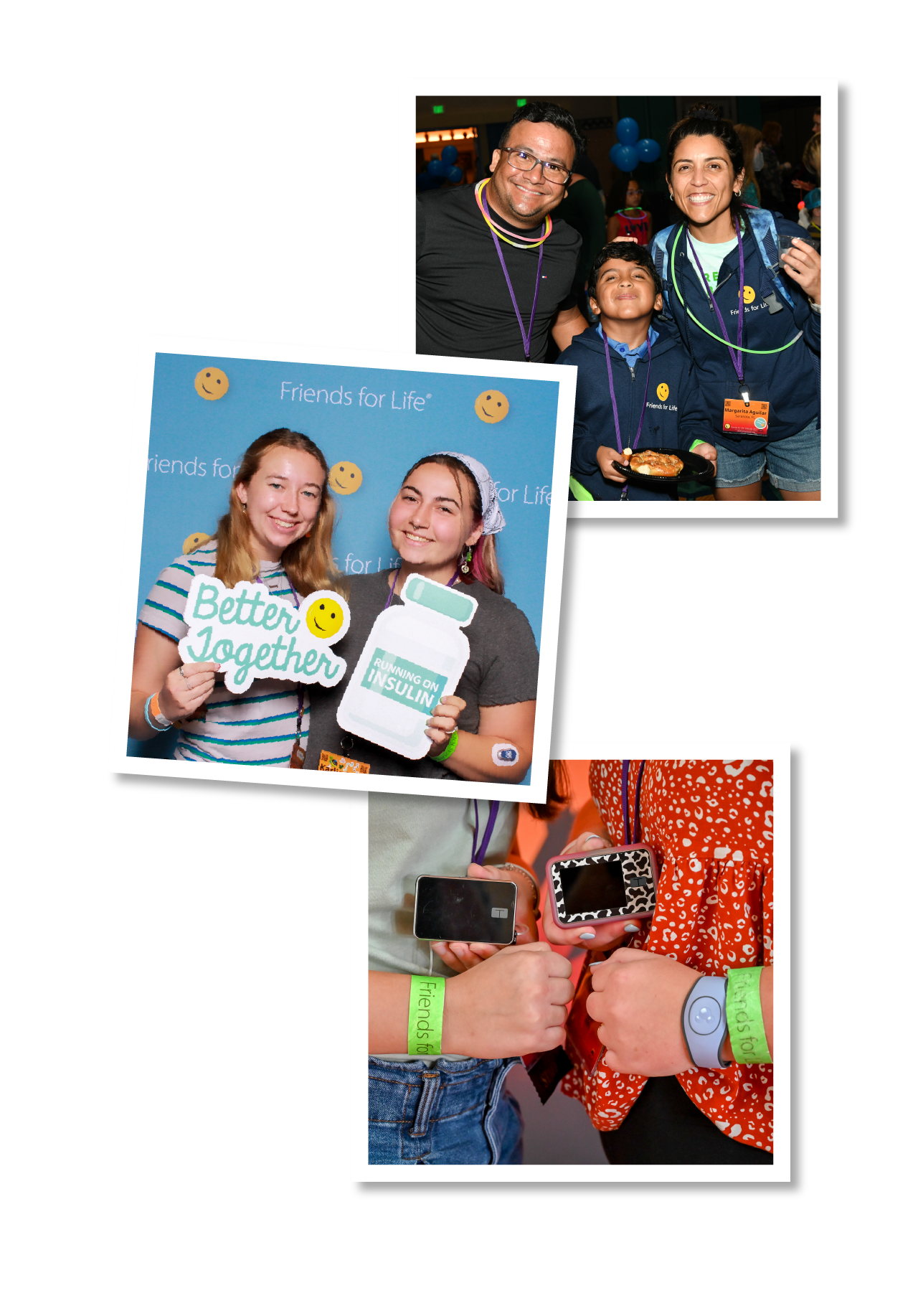 Cancellation Policy:  Cancellations prior to June 1, 2023 will be refunded minus a $25 per person processing fee. After June 1, 2023, no refunds are available.
CWD offers a limited number of scholarships to a limited number of applicants. Scholarships can cover the hotel room and registration for up to four people for the conference.
The scholarship application process has closed for Friends for Life Orlando 2023.
Transportation From MCO to Disney's Coronado Springs Resort
Round-trip transportation from Orlando International Airport (MCO) to Disney's Coronado Springs Resort is available to book through Mears Connect at $32 per adult and $27 per child. We encourage you to book your airport transportation, after your flight details have been arranged, at www.mearsconnect.com. Please know that Mears Connect is the replacement service for Disney's Magical Express, which ended on December 31, 2021.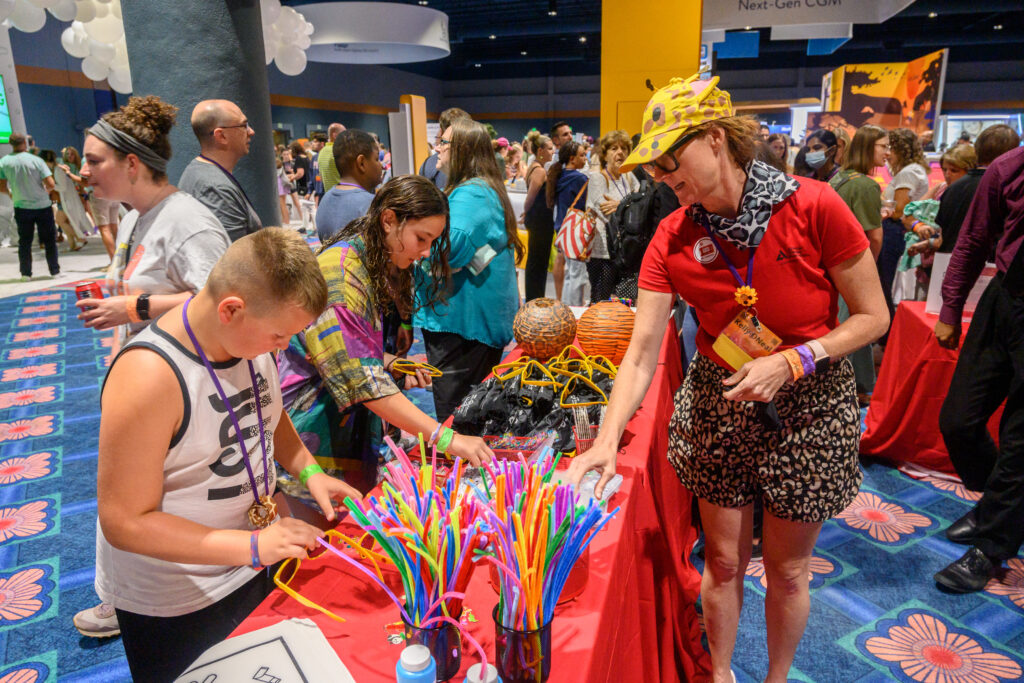 Exhibitor Application
The exhibit hall is sold out
Read reports from Orlando 2022 and Orlando 2021 to see what the in-person conference is all about
Should I Attend?
"At this conference, dreams come true. It's where, for one week out of the year, diabetes kids are the cool kids." - Alice Morgan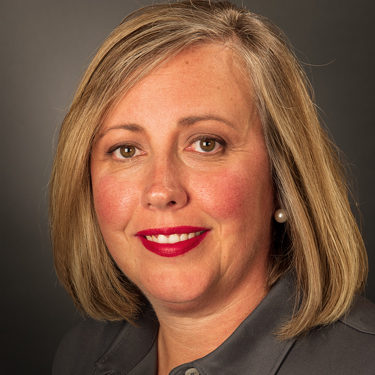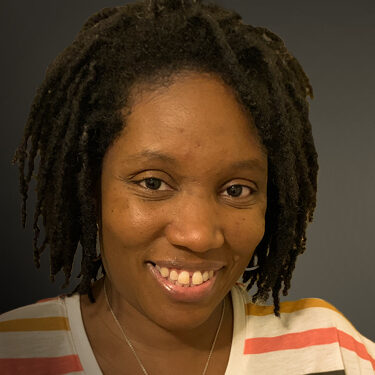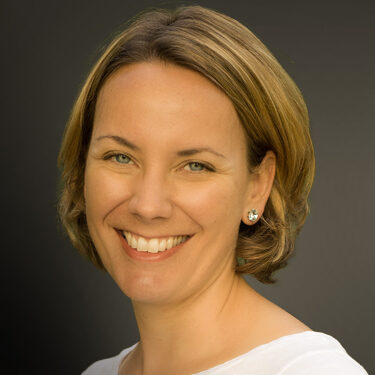 I'm a T1 and a Friend for Life
" Sometimes, when days are kind of rough, I'll put on a green bracelet to remind myself that I am not alone. "
Is this just for children and their families?
In 2022, over 1,700 people came from 45 states and 12 countries, including 703 first-timers.
More than half of the people with diabetes were adults
Friends for Life® began when our amazing Laura Billetdeaux asked CWD families if they wanted to vacation together. That annual gathering turned into the conference it is today, and includes T1 adults, grandparents teens, tweens and toddlers, and siblings of people with diabetes.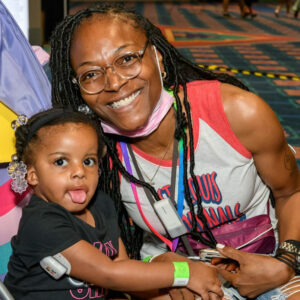 Families & Individuals
with type 1 diabetes including toddlers, tweens, teens and young adults, as well as siblings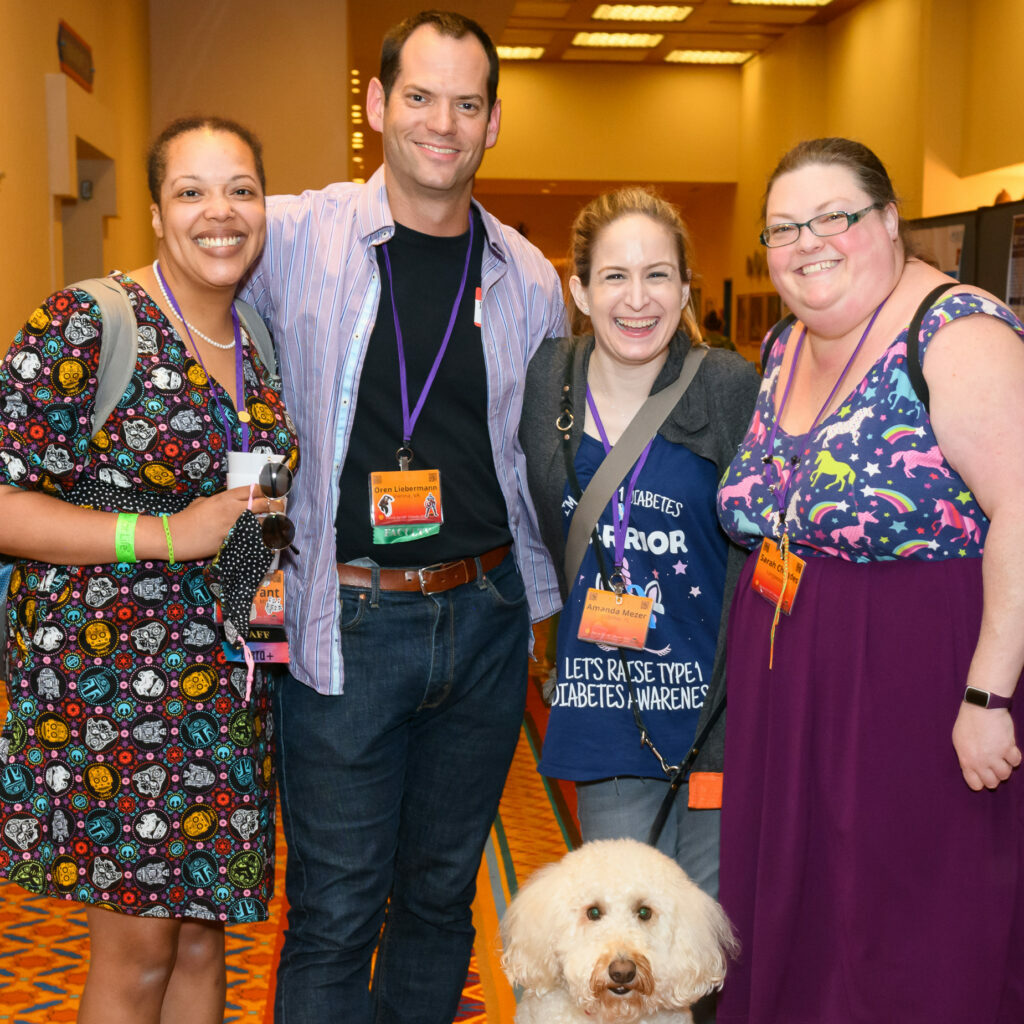 Adult Living with T1D
their partners and spouses, and their children and friends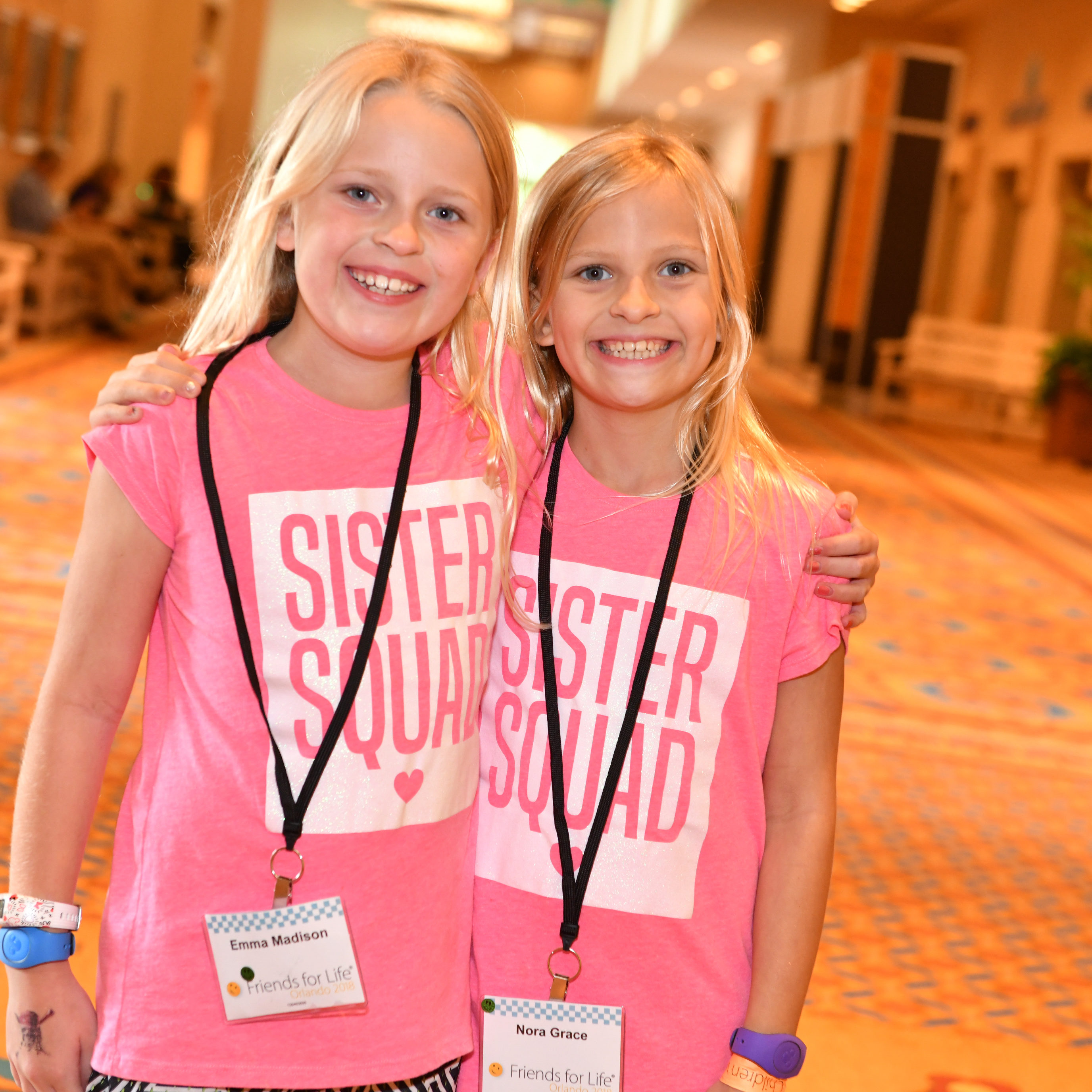 Siblings and Children
who, even though they don't have diabetes, they still live with diabetes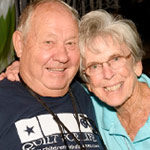 Grandparents and Other Caregivers
who are supporting their family members with type 1 diabetes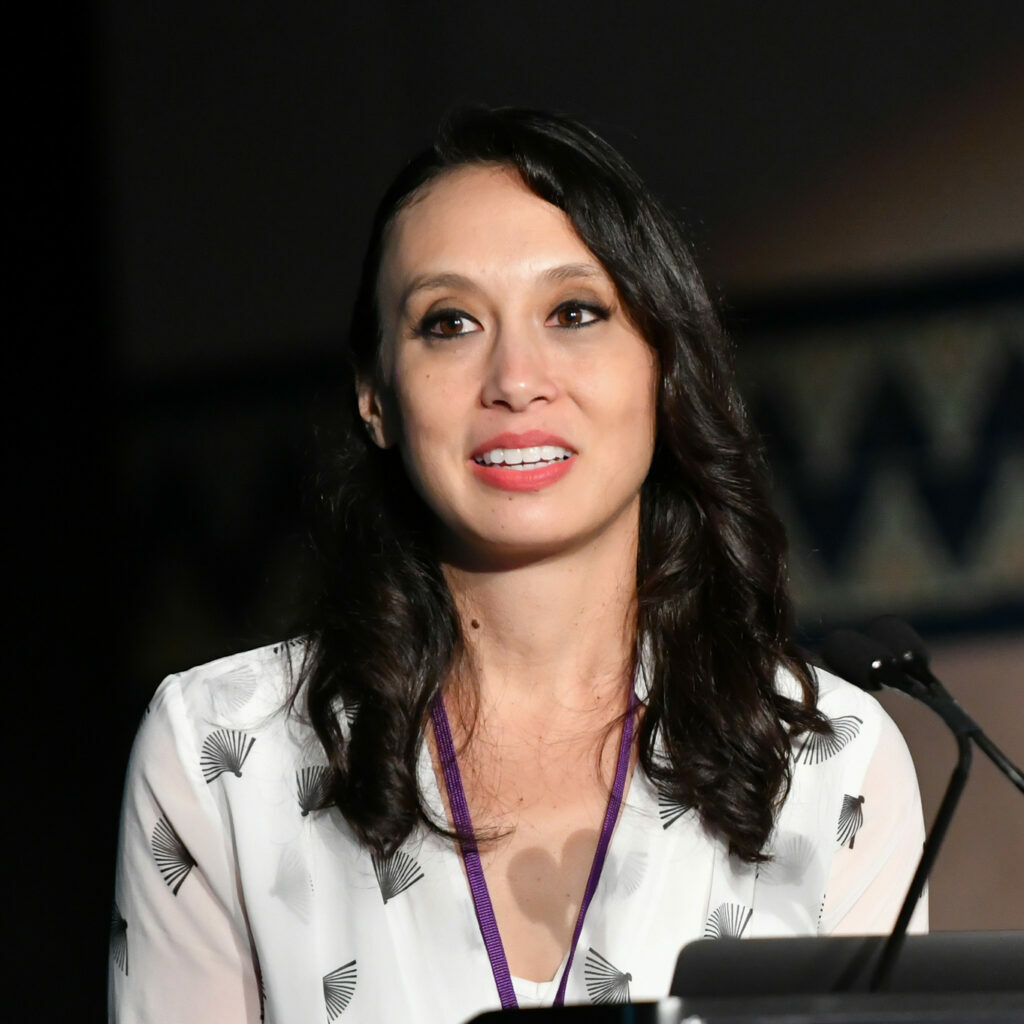 Health Care Professionals
who work with people living with type 1 diabetes (CEUs are not offered)
Why Friends for Life matters ...
"So many green bracelets symbolized those of us living with diabetes. Our loved ones wore orange. And everywhere I turned I didn't feel the need to explain when I started to beep."  - Cara Richardson
Conference Schedule at a Glance
MONDAY, JULY 3
Move-in day for Registration. Lots of families will be on site already. Wear an old Friends for Life t-shirt and find some FFL families at the Big Dig pool or enjoy a theme park! Retinal screening day for staff with T1.
TUESDAY, JULY 4
Registration is open from 10:00 am to 4:00 pm, so pick up your name badge, conference t-shirt, and green/orange bracelets nice and early! TrialNet screening begins. Pump Trials begin. It's very easy to find other FFLs – look for the bracelets and conference tees! Discussion groups and informal social get togethers will be held to help people meet each other. Enjoy the resort or a theme park with friends. Volunteer and faculty dinner and team-building event in the evening at Splitsville. 
WEDNESDAY, JULY 5
First Timers Orientation begins at 9 a.m. (this is for adults; children are invited to participate in their age group activities down the hall). Focus groups, discussion groups, and presentations will be held all day. Drop-In Youth Program activities for elementary age kids (6-8) and tweens (9-12) are offered in Fiesta 5 and Fiesta 6. Kiddie Kove for little ones ages 0-5 is in Coronado A-D. The Teen program is a full day of activities in Coronado L. Retinal Screening begins for conference attendees. TrialNet Screenings continue. Pump Trials continue. The Exhibit Hall opens at 7:00 p.m., in conjunction with a Grand Opening Dessert Reception.
THURSDAY, JULY 6 - 9:00AM - 4:00PM
Sessions for adults and children begin at 9:00 am and run all day. Carb counted Opening Keynote Breakfast and lunch buffet will keep you well fed. Screenings and Pump Trials continue. The Exhibit Hall is open from 10:00 am to 12:00 pm and 1:00 pm to 4:30 pm. The Family and Friends Banquet begins at 6:30 with space theme.
FRIDAY, JULY 7
Sessions for adults and children all day. Teens head off-site for breakfast and a day at Typhoon Lagoon. Screenings continue. Pump Trials continue. The Exhibit Hall is open from 9:00 am to 12:00 pm and 1:00 pm to 4:00 pm. Family Movie Night begins at 7:00 pm. Adult social event begins at 8:00 pm. Dessert and Posters with the Faculty runs from 9:00 pm to 11:00 pm. 
SATURDAY, JULY 8
Enjoy a day at the resort or a theme park with your new Fiffles. Family Carnival Night: Veracruz Porte-Cochere and Veracruz ABC, 7:30 to 9:30 p.m. Join us for old-style carnival games, music, and delicious carnival snacks!
SUNDAY, JULY 9
Join us for the Farewell Breakfast with character meet-n-greets as we wind down Friends for Life Orlando 2023 and look forward to Friends for Life Orlando 2024.
Wednesday's Focus Groups and Sessions
Wednesday is a special day at Friends for Life Orlando. You get a chance to participate in focus groups, where you can help shape the future of diabetes care products and services, as well as attend special product theaters and symposia. While many focus groups are open to anyone, the focus groups below require pre-registration. Be sure to sign up early - many fill up.