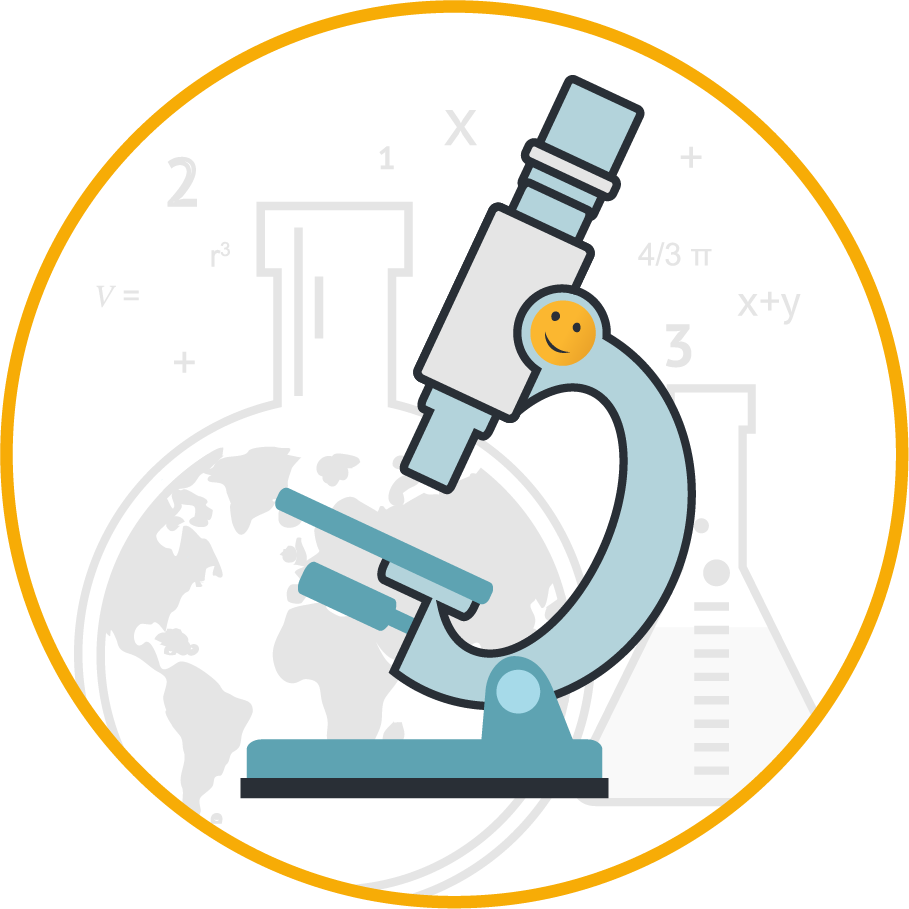 Get Involved in Diabetes Research
Looking to make a difference in the world of type 1 diabetes? Consider signing up for a clinical trial! Getting involved in studies helps improve diabetes care for all. Some studies are simply online surveys, where others are testing out new diabetes devices or medications.
Listed below are studies that are currently recruiting participants, with links where you can contact the study coordinator or center. You can also check out clinicaltrials.gov and search for "type 1 diabetes" to find all active clinical trials in the U.S. 
Current Studies
NEW: Research study that aims to evaluate the safety and effectiveness of a mealtime insulin that is inhaled in children and teenagers ages 4-17 with Type 1 or Type 2 diabetes. The study involves clinic visits, blood draws, and lung function tests. Qualified participants will join one of two groups. The first group will take inhaled insulin for 12 months. The second group will continue mealtime injectable insulin for 6 months and then switch to inhaled insulin for 6 months. For more information on INHALE-1 study, click here or contact [email protected].

NEW: Stanford University is looking for people with diabetes who have been hospitalized or gone to an emergency department in the last year. They have a survey about experiences with diabetes technology in the hospital setting. 
NEW: Clinical for teplizumab (TZield) in children less than 8 years old who are in stage 2 of type 1 diabetes is actively recruiting. There are multiple study sites The link to the study can be found here.
NEW: Study for adults with T1D ages 18-45 seeing if a new medically designed probiotic will improve beta cell function, gastrointestinal health, immune function, and c-peptide levels in study participants. The study is at the University of Florida Campus in Gainesville, Florida and involves 4 in-person visits over a year. Must be willing to consume study probiotic capsule daily for 24 weeks. Contact Miriam Cintron, study coordinator, [email protected] for more information.
NEW: Yale University is performing a study evaluating the use of Lyumjev insulin, in the MiniMed 780G Insulin Pump from Medtronic. Lyumjev is a rapid acting mealtime insulin with a faster onset of action when compared to Humalog. After a run-in period using the MiniMed 780G pump with your usual insulin (either Humalog, Novolog, or Admelog), participants will use the MiniMed 780G pump and Lyumjev insulin for 3 months. You may qualify if you are: between the ages of 7-17, have an A1c level less than 10%, and if you have been using insulin pump therapy for at least 6 months. The study requires several in-person visits to Yale in New Haven and 2 blood tests at the beginning and end of the study. We may be able to provide additional financial support for transportation if you live a significant distance from Yale. Compensation is $75-$125 for office/virtual visits and $30 for telephone visits. Contact [email protected] if interested.
Rockley Photonics is conducting a study with a new continuous sensor in development for Type 1 Diabetes. The study begins May 8th and involves 6-8 visits with compensation for participation. Here is the pre-screening form for those interested, and you can contact the study team at  researchstudy@rockleyphotonics.com. 
Skylight Health Research is enrolling patients (aged 4-30) with Type 1 and Type 2 Diabetes into a post-market study evaluating Abbott's continuous glucose monitor, the Freestyle Libre 2. Eligible participants will be provided with the Libre at no cost to them for 6 months and will be compensated for their time and efforts participating in the study. Participants will be able to share their readings with their providers if they choose. For questions, email Alisha: [email protected] 

Researchers at the University of Texas are looking for Young Adults between the ages of 18-25 with Diabetes or other qualifying health conditions to participate in a research study investigating what influences readiness to transition to adult care. This will be a one-time online survey. For more information please contact at this email: [email protected] or this phone number: 512-593-2360.

Survey for parents of children with chronic health conditions at Baylor University. Parent and siblings participate in zoom sessions and complete questionnaires. For more information and interest to participate, please contact: Tatum Zeleznik at

[email protected]

 
Survey for adults with type 1 or type 2 diabetes about mental health issues associated with living with diabetes. The survey is anonymous and confidential, and can be completed here. For questions, please contact Prof Richard Holt: [email protected].
Survey on awareness and behaviors associated with alcohol consumption among people with type 1 diabetes - This questionnaire is aimed at people with type 1 diabetes ages 16-35 years old. Its main purpose is to identify patterns of behavior associated with alcohol consumption. The questionnaire can be found here: t1drink.umed.pl/en.
A 2nd year PhD student at Rosalind Franklin University of Medicine and Science is conducting a study that seeks to understand more about the relationships young adults (age 18-29) with type 1 diabetes have with their medical providers, and how these relationships impact their diabetes management. If you are between the ages of 18-29, have type 1 diabetes, have seen your endocrinologist in the last year, and can read English please consider participating! Learn more about the study and take the survey.
Wayne State University's Department of Family Medicine is offering a mobile health (mHealth) study for young adults ages 16-25 years old diagnosed with type 1 diabetes (T1D). This study aims to see if T1D management and health outcomes are improved by using cellphones. Click here to learn more and to see if you are eligible. Please contact the research team at 

[email protected]

 or 313-731-2814 for more information.
Researchers at Stanford University are looking for teens with T1D ages 12-19 and their caregivers to participate in The Insul-In This Together Study about supporting teens with T1D and their families. This study involves attending six weekly 30-minute video sessions, filling out online surveys, and providing A1c results and CGM data to the research team. Participants in this study receive Stanford's parent-teen program for free, and can receive up to $100 in Amazon gift cards at the end of the study. See if you are eligible.
Are you the parent of an emerging adult (aged 15-25) with type 1 diabetes? The purpose of this study is to identify desired types and mechanisms of support for parents during their emerging adult's transition to adulthood with T1D. Click here to access the confidential online screening questionnaire. Participants who complete both the survey and the focus group will be entered into a drawing to win a $100 Amazon.com e-gift card!
Join a Dartmouth College study and get an app that may help you manage your diabetes! Inviting young adults aged 19-29 years old who are diagnosed with type 1 diabetes for 18 months or more. Participants will be compensated for participating. Click here to learn more and complete the eligibility survey!
Market Research Study: The purpose of this research is to evaluate the messages and information that will be included in educational materials being developed for the T1D community. Research will be conducted through a 60-minute web-assisted one-on-one interview, and selected participants will be compensated for their time. If you or one of your family members have been screened and tested positive for 2 or more T1D-related autoantibodies, please consider filling out this form.
The purpose of the VX-880 Islet Cell Infusion study sponsored by Vertex Pharmaceuticals is to evaluate the safety, tolerability, and effectiveness of an investigational islet cell infusion called VX-880. The goal of this infusion is to provide replacement cells for the ones that have been lost or don't work properly in people with diabetes. Participants may be compensated financially for study-related time and reimbursed for travel. Learn more and see if you qualify.
The Gladiator Study was designed to further evaluate whether ladarixin is effective in preserving β-cell function and slowing down the progression of T1D in patients with a more severe disease presentation. This study is for patients diagnosed with T1D within 100 days from first insulin administration who are 14-45 years old. Learn more. For questions, contact Hali Broncucia at 

[email protected]

.
The MAS-1 Study is working to prove that MAS-1 vaccine is safe and promotes anti-inflammatory pathways while decreasing auto-inflammatory actions in the body. This study is looking for patients diagnosed with T1D within previous 2 years who are 18-45 years old. Learn more. For questions, contact Hali Broncucia at 

[email protected]

.
Join the ATTEMPT study at SickKids! Teens ages 12 - 18 years with type 1 #diabetes (T1D) could receive a new oral medication taken with insulin to see if it helps prevent complications and improve glycemic control. This study is being conducted in Ontario, Canada. To participate, reach out to

[email protected]

.
The Overcoming Barriers and Obstacles to Adopting Diabetes Devices (ONBOARD) study is seeking participants for our research study about barriers to uptake of continuous glucose monitoring (CGM) in adults with type 1 diabetes. Learn more here.
D-COPES stands for Diabetes - Connecting Online Peers to Enhance Support. If you are eligible and agree to be in this study, you will be matched to a peer who will guide you through diabetes-specific online resources to better support you and your diabetes. Click here to review the study to see if you are eligible.
Little is known about how families manage diabetes when multiple family members have type 1 diabetes. Such families may have strategies they share that make living with T1D easier. The University of Utah is conducting a multi T1 study - get more information here!