Board of Directors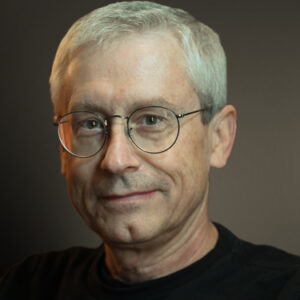 Board of Directors, Chief Executive Officer, CWD Staff
Jeff Hitchcock is the founder, president, and Chief Executive Officer of Children with Diabetes. After earning a degree in computational mathematics in 1981, Jeff worked in high tech and traveled the world, meeting Brenda, who would become his wife, in Africa. In September of 1989, their first child was diagnosed with type 1 diabetes at the age of two. Jeff worked in defense related industries until 1995, when he started a small internet company and launched Children with Diabetes to share his family's experience caring for a child with T1D. Jeff also serves on the Board of Directors for the Diabetes Patient Advocacy Coalition (DPAC). Jeff received the 2021 ISPAD Hero Award for his work on Children with Diabetes.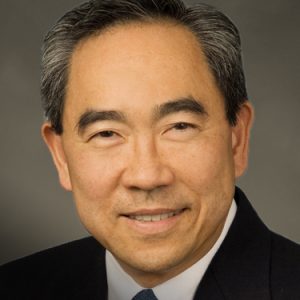 Board of Directors, Chairman of the Board
Kenneth Moritsugu, MD, MPH, FACPM, Rear Admiral, USPHS (Retired), Chairman of the Board of Children with Diabetes, is a retired Rear Admiral with the U.S. Public Health Service, who has twice been the Surgeon General of the United States. After a 37 year career in public service in uniform, he was the Vice President of Global Strategic Affairs for Diabetes at Johnson & Johnson; and WorldWide Chairman of the Johnson & Johnson Diabetes Institutes, a global network of educational facilities focused on providing health providers the knowledge, skills, and tools to help them better serve people with diabetes. He retired from Johnson and Johnson in 2013, and has been the President and Chief Executive Officer of First Samurai Consulting, LLC, a firm specializing in health policy and programs, bridging the public and private sectors, "putting the patient at the center of everything we do."
In addition to being the Chair of T-1 Today, doing business as Children with Diabetes, he serves as a member of the Board of the National Council of Asian and Pacific Islander Physicians, and is an Emeritus member of the Board of the Physician Assistant Foundation He has been a member of the board of the Association of Diabetes Care and Education Specialists, the Diabetes Hands Foundation, the Physician Assistant Foundation, the National Kidney Foundation, the American Diabetes Association Research Foundation, and the American Dietetic Association, among several others. A recipient of twelve honorary degrees from academic institutions, he has served as a member of the Board of Regents of the Uniformed Services University of the Health Sciences, America's health university; and currently is a member of the Board of Governors of Chaminade University of Honolulu, and chairs the Dean's Council for the George Washington University Milken School of Public Health.
Dr. Moritsugu has had type 1 diabetes (LADA) for 20 years, and has been closely associated with and supportive of Children with Diabetes for nearly two decades, in faculty and leadership roles. In November 2014, he was the JDRF's Hope Gala Honoree in Washington, DC, and is the only Honorary Fellow of the Association of Diabetes Care and Education Specialists. He and his family reside in Sarasota, Florida, and in Great Falls, Virginia.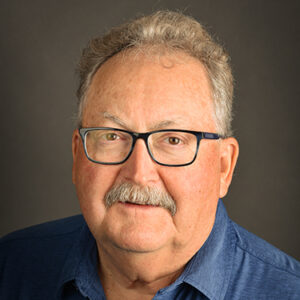 Board of Directors, Vice Chairman
Michael R. Swearingen is currently the Managing Director for Blackbriar LLC International Consulting. He is an international leader with over 30 years management experience at Johnson & Johnson and Eli Lilly and Company.
Mike has been a catalyst for passage of several state legislative measures including passage of a state licensure requirement for Diabetes Educators in the States of Kentucky and Indiana, and PA prescriptive authority in Indiana. He has worked with numerous companies, elected officials, government agencies, professional medical associations and academies to create major enduring initiatives such as, "Diabetes Awareness Days," state and federal advocacy training workshops, national and international medical education conferences, and national sales and management meetings.
Mike has served on the national foundation boards for the American Academy of Family Physicians, the American Academy of Physician Assistants, the American Association of Diabetes Educators Research and Education Foundation, and the Nurse Practitioner Healthcare Foundation. He is an honorary "PA" in the State of Indiana, and a recipient of the Diabetes Care Education (DCE) National Champion Award.
Currently he is on the board of directors for both T-1 Today Inc. (d/b/a Children with Diabetes), and the Diabetes Patient Advocacy Coalition.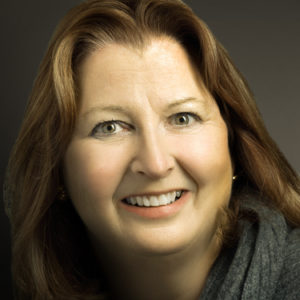 Board of Directors, Secretary
Joan Bardsley, MBA, RN, CDCES, FAADE, is the assistant vice president of nursing and research integration at MedStar Health Research Institute (MHRI) and MedStar Health Corporate Nursing. She has over 40 years of experience in healthcare with a specialty in diabetes self-management education and support (DSMES). Ms. Bardsley has worked for MHRI for 25 years where her previous positions included responsibility for special projects and core scientific services. She is the MHRI representative to the MedStar Health Chief Nurses Council. She has served as co-investigator for the NIH supported inpatient diabetes education project as well as the AHRQ funded We Want to Know Project, which support the Interdisciplinary Model of Care (IMOC). At MedStar Health corporate nursing she is responsible as the executive liaison for administration of the Nursing Collaborative Governance Councils and has served as executive team liaison for a MedStar Wharton Nursing Leader of the Future. MS. Bardsley has published articles and book chapters on many aspects of DMSES and is an invited speaker both nationally and internationally on this topic. She holds an undergraduate degree in nursing from Boston College and a Master's in Business Administration from The George Washington University. Ms. Bardsley is the past President of the Association of Diabetes Care and Education Specialists, past chair of the Certification Board for Diabetes Care and Education (CBDCE), and Board member of Children with Diabetes. In addition, she is currently serves on several committees for ADCES, CBDCE, and the American Diabetes Association.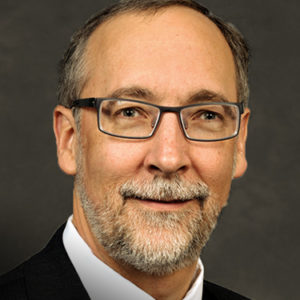 Board of Directors, DTeam, Faculty, Occasional Expert, Treasurer
George Huntley is a founding member of the Diabetes Leadership Council (DLC) and currently serves as the CEO of both the DLC and its affiliate, the Diabetes Patient Advocacy Coalition (DPAC). He has been living with type 1 diabetes since 1983 and has 3 other family members also living with type 1. A passionate advocate for people with diabetes, George served as the National Chair of the Board of the American Diabetes Association (ADA) in 2009. George is also the Chief Operating Officer and Chief Financial Officer of Theoris Group, Inc., an IT and engineering professional services firm based in Indianapolis, Indiana, where he has been the plan administrator of a self-insured, employer based health plan for over 20 years. In addition, George serves as the Treasurer of Children with Diabetes.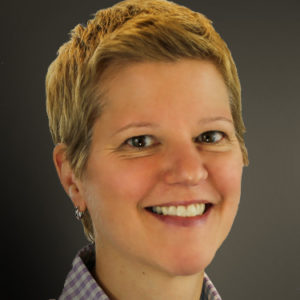 Board of Directors, FFL Support Team
Cynthia M. Deitle, JD, LLM, is the Director, Associate General Counsel for the Civil Rights team at Facebook. Prior to joining Facebook in 2021, Deitle was the Director of Civil Rights at the Matthew Shepard Foundation, a LGBTQ+ advocacy non-profit organization for four years. Deitle served as a Special Agent with the Federal Bureau of Investigation from 1995 – 2017. During her career with the FBI, she focused her efforts on investigating violations of federal civil rights laws including police brutality and misconduct, hate crimes, and human trafficking. Ms. Deitle earned her Bachelor of Arts degree from The Ohio State University, her Juris Doctor degree from New England Law Boston, and a Master of Laws degree from both the George Washington University National Law Center and the New York University School of Law. She is an attorney licensed to practice law in Tennessee, Florida, Massachusetts and the District of Columbia and is an Adjunct Professor at Roane State Community College in Harriman, TN. Ms. Deitle was featured in a 2011 episode of 60 Minutes dealing with an unsolved Civil Rights Cold Case, and she appeared in the first season of Investigation Discovery's series, The Injustice Files. After her two year old son was diagnosed with type 1 diabetes in 2013, Ms. Deitle and her wife attended their first Children With Diabetes Friends for Life conference in Orlando. "The conference saved us. We found a community who embraced our family and not only gave us information about Type 1 diabetes and how to better manage the disease, but gave us the confidence that one day there will indeed be a cure. Until that day comes, we have Friends for Life." Ms. Deitle joined the staff and faculty of FFL in 2017 to share her family's journey and address the legal needs of young adults with type 1 diabetes. She joined the Board of Directors in January 2022. Deitle and her family live in Knoxville, Tennessee.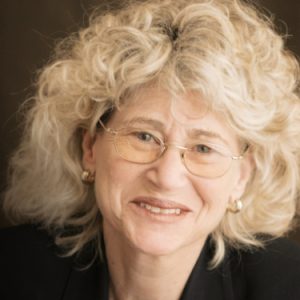 Board of Directors, DTeam, Physician
Lynda K. Fisher, MD, Associate Professor of Pediatrics, The Keck School of Medicine of the University of Southern California, Associate Head, The Center for Endocrinology, Diabetes and Metabolism at Children's Hospital Los Angeles, is the Treasurer of the International Society for Adolescent and Pediatric Diabetes. She has served on the Board of Directors of the American Diabetes Association as well as many ADA national committees and task forces (especially those focused on youth and advocacy). She has been very active in advocacy for children with diabetes on the local, state, national and international arenas. She spends time each summer as a medical director at diabetes camps in California.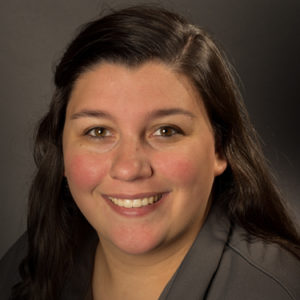 Board of Directors
Melissa Geren was diagnosed with diabetes in 1995. She went to her first Friends for Life Orlando Conference in 2003 and has been attending Friends for Life conferences ever since. Melissa is mom to Maddax (born December 2021), wife to Zach and has three siblings, Sarah, Kayla, and Matthew (diagnosed at age two). Currently, Melissa works for Unilever Water and Air Wellness on the Blueair (Air Purification) brand on the Marketing Team. Aside from working with Tweens at Friends for Life Conferences each year, Melissa is currently a board member for Children with Diabetes.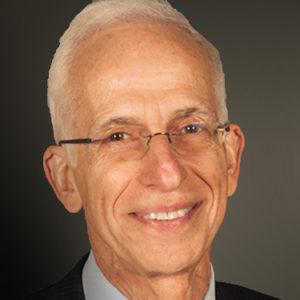 Board of Directors, DTeam, Physician
George Grunberger, MD, FACP, MACE, is the chairman of Grunberger Diabetes Institute in Bloomfield Hills, Michigan. Dr. Grunberger, is also Clinical Professor of Internal Medicine and of Molecular Medicine & Genetics at Wayne State University School of Medicine, Professor of Internal Medicine at Oakland University William Beaumont School of Medicine as well as Visiting Professor at First Faculty of Medicine at Charles University in Prague (Czech Republic).
Before establishing GDI in 2002, Dr. Grunberger was Director of the Diabetes Program at the Detroit Medical Center for 16 years and the Medical Director of Wayne State University's Morris J. Hood Comprehensive Diabetes Center. Dr. Grunberger held tenured Full Professor appointments at the University in Department of Internal Medicine and in the Center for Molecular Medicine and Genetics since 1986. Between 1997 and 2001 he was Henry L. Brasza Director of the Center for Molecular Medicine and Genetics. Prior to that Dr. Grunberger served as interim Chairman of the Department of Internal Medicine and Physician-in-Chief of the Detroit Medical Center. Dr. Grunberger came to Detroit from the Diabetes Branch (at NIDDK) of the National Institutes of Health in Bethesda, MD. Dr. Grunberger received his internal medicine training at Case Western Reserve University in Cleveland, OH, his medical (M.D.) training at the New York University School of Medicine and his bachelor's degree (in biochemistry) at Columbia College of Columbia University, also in New York City.
Dr. Grunberger has published over 150 peer-reviewed manuscripts as well as review articles, abstracts and book chapters. His research interests have spanned the spectrum of subjects related to diabetes and its complications, from basic studies on molecular underpinning of insulin action and insulin resistance to clinical research studies on many aspects of diabetes and its management.
Dr. Grunberger has been an active member of many professional organizations where he has held elected positions of leadership. He is currently the Past President of American Association of Clinical Endocrinologists and President Elect of the American College of Endocrinology. He is a co-editor of two international diabetes journals. Dr. Grunberger has served as an educator of medical students, interns, residents, endocrinology fellows, master's and Ph.D. candidates, and junior faculty over the past 35 years.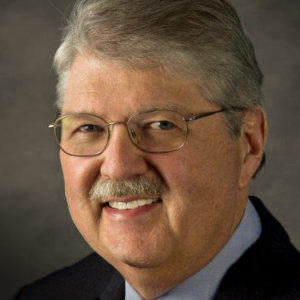 Board of Directors, Faculty
R. Stewart Perry grew up in Lexington, Kentucky. Since 1983 he has been the co-owner of Perry & Perry State Farm Insurance, one of the largest State Farm Insurance agencies in the state of Kentucky and is a Diabetes Consultant and Advocate. Stewart's family has been dramatically affected by diabetes. His son had type 1 diabetes, both parents, and sister have all had diabetes during their lifetime. He has lost a son, uncle, grandfather and great grandmother to complications of diabetes. Stewart was diagnosed with type 2 diabetes in 1990. Since that time, he has been actively involved in Diabetes issues and groups. . Stewart was the Chairman of the National Board of Directors and the Chair of the National Advocacy Committee for five years at the American Diabetes Association. Stewart is a member of the Kentucky Diabetes Network and a founding member of the Fayette County Diabetes Collation. Stewart was appointed by two different Governors of Kentucky to the GET FIT KY Board and The Diabetes Research Trust Fund Board. Stewart is one of the founders of the Diabetes Leadership Council and currently serves as Chairman of that organization where he has been instrumental in passing Diabetes Action Plan legislation in 28 states. He is currently the Vice-Chair of the Diabetes Patient Advocacy Coalition and served as interim CEO for three months. He is a very well know speaker in diabetes circles on advocacy related topics. Stewart serves on the board of Children with Diabetes.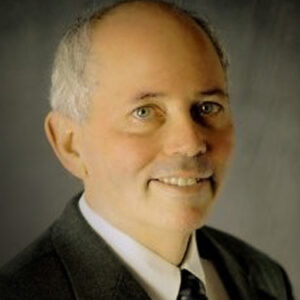 Board of Directors
David Price, MD, was Vice President of Medical Affairs at Dexcom until he retired in June 2022. His responsibilities included leading the strategy, design, and interpretation of clinical trials and usability studies, developing and executing publication strategies, supporting investigator-initiated studies, and providing medical input into product development and risk management processes. Dr. Price lead clinical discussions with regulators, advocacy groups, professional societies, and payers. He ideated and lead the DIAMOND and MOBILE studies that established the value of CGM in diverse insulin users. Dr. Price previously worked at LifeScan and was responsible for developing clinical decision support solutions and directing the clinical research program. Prior to his industry work, Dr. Price spent many years in clinical practice in Santa Rosa, CA, taking care of children and adults with diabetes. Dr. Price received his undergraduate baccalaureate degree from Washington University in St. Louis and his medical degree from the Ohio State University. He completed his internship and internal medicine residency at the Maine Medical Center and a clinical diabetes fellowship at the Joslin Diabetes Center.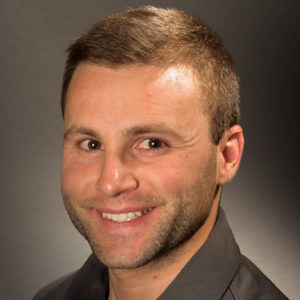 Board of Directors
Kenny Rodenheiser, BSN, RN, CDCES, was diagnosed in April 2003 and has been part of the CWD family since 2004. He currently serves as a member of CWD's Board of Directors and leads TeamCWD. After many years of volunteering with various diabetes organizations, he realized his passion was to educate, motivate, and advocate for all people with diabetes. He earned his Bachelors of Science in Nursing from Ramapo College of New Jersey and shortly after earned his credentials as a Certified Diabetes Care and Education Specialist.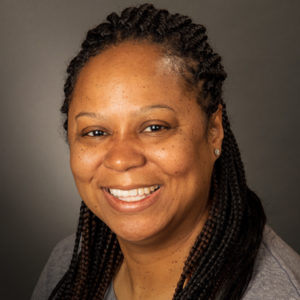 Board of Directors
Cherise Shockley was diagnosed with LADA (Latent Autoimmune Diabetes in adults) June 2004. She is the founder of Diabetes Social Media Advocacy (#dsma), creator of the Blue Fridays initiative and WOCDiabetes (Women of Color living with Diabetes). Cherise is a subject matter expert in diabetes social media, online communities, and peer support. She is a wife, mother, and veteran.

 Denotes board member with diabetes