Care Suggestions
Medical science has made great strides in advancing diabetes care practice in recent years.
This page summarizes my view of the best care practices as they apply to kids with Type 1 diabetes. I am not a doctor — I'm just a parent who has cared for a child with diabetes since September, 1989. I've written this page because I am asked quite often for my opinion on diabetes care, and having all this in one place makes it easy for me to answer.
Remember, the information on this page is the opinion of one non-medical person and does not reflect the opinions of anyone else associated with Children with Diabetes®. Everything here though is well supported by peer reviewed below.
If you're new to diabetes, these recommendations can help you understand what is possible. If you're using a different regimen than is described below and are reaching your diabetes care goals, then there is no reason to change
The patient – or for kids with diabetes, the parents – are in charge of their diabetes care
Underlying everything on this page is the fact that the patient — or for kids with diabetes, the parents — are in charge of their diabetes care. As parents, we are the best advocates for our children. We see our kids everyday, we know how their bodies react to the stresses of school, sports, and everything else that is a part of their lives. Since we're in charge, the choices of which meter to use, whether to use pump therapy and — if so — which pump to use, when we'll eat, and everything else related to our care are ours to make. The members of the diabetes team provide guidance based on current medical science, advise us on therapy options, and help us learn how to live our lives as if we didn't have diabetes, to the extent that that is possible. The diabetes team is like the coaching staff of a sporting team, and we are like the players. The coaching staff helps us learn the game, but the game is ours to play and ours to win.
Jeff Hitchock
Founder, Children with Diabetes
Since diabetes care is highly individualized, you should discuss any change in care with your diabetes team before you do anything.
For more information, please visit: The American Diabetes Association:
Clinical Practice Recommendations and Standards of Medical Care in Diabetes – 2019 (Note: 18 MB PDF)


Monitor Blood Sugar Often
The only data available to manage diabetes care is blood glucose values, or the CGM equivalent. As such, it simply makes sense that the more data we have, the better our decisions can be and the more opportunities we'll have to make adjustments in care to maximize the amount of time we or our kids spend with their blood glucose values in their target ranges.
Since we began asking our readers about blood glucose monitoring frequency in October 1998, we've seen an increase in daily checks from an average of 4.6 to 7.4 times per day. The trend toward more frequent monitoring is evident in the number of people who report checking more than six times per day, which in November 2014 was 73%. And 30% of our readers report checking ten times a day or more.
30% of our readers report checking ten times a day or more.
One of the hotly debated topics among parents is nighttime blood glucose monitoring. In a poll we ran in March 2016, 31% of readers report checking nighttime blood glucose levels every night. 40% report checking at least once a week. The number of people checking at night is also increasing. Since diabetes doesn't go away during sleep, checking at night makes sense, especially for young kids whose brains are still developing. A growing body of evidence points to more nocturnal hypoglycemia than previously thought and to a greater number of problems associated with nocturnal hypoglycemia.
Since diabetes doesn't go away during sleep, checking at night makes sense.
The bottom line is that blood glucose data is the cornerstone for all diabetes management. Monitor often, and thank your child whenever they check themselves, regardless of the blood glucose number. These numbers aren't "good" or "bad" — they're just numbers. And they're the most important numbers you have to make a difference in your child's quality of care. Cherish each and
every one.

If You Use Regular and NPH Insulin, It's Time to Consider a Change
Our readers report that hypoglycemia and the fear of going low is the hardest part of diabetes (Poll from April 2016). Therefore it  makes sense that anything that can be done to reduce the risk of hypoglycemia, without sacrificing blood glucose control, would be welcomed.
Recent studies have shown that an insulin regimen of either (a) multiple daily injections, using Lantus® (Insulin Glargine) as a basal and either NovoLog® (Insulin Aspart) or Humalog® (Insulin Lispro) to cover food, or (b) insulin pump therapy, results in a reduced risk of hypoglycemia, especially at night, while maintaining good control. This is great news for everyone who uses insulin. This quote sums up the data:
"Combination therapy with insulin glargine plus lispro reduced the incidence of nocturnal hypoglycemia and was at least as effective as R/NPH insulin therapy in maintaining glycemic control in adolescents on multiple injection regimens."1
Combination therapy with insulin glargine plus lispro reduced the incidence of nocturnal hypoglycemia and was at least as effective as R/NPH insulin therapy in maintaining glycemic control in adolescents on multiple injection regimens.1
Evidence of this data being put into practice was demonstrated clearly in a poll we ran in January 2016, asking readers which insulin(s) they used. Among users of rapid-acting insulin, the use of Regular has dropped to 6%, with NovoLog being used by 49%, Humalog by34%, and Apidra by 11%. This is a dramatic decline from 2000, when 26% of people reported using Regular. Among users of long-acting insulin, the change is equally dramatic, with NPH use dropping to just over 13% compared with 73% in 2000. The use of Lantus has grown from zero in 2000 to 65% of people using long-acting insulin, with Levemir, new in 2005, at 22%. (See the Excel spreadsheet from the poll for specific details.)
For parents of toddlers, while not ideal, the fast-acting insulin analogs can be injected after a meal is eaten. For anyone who given a toddler an injection of regular insulin and then watched them refuse to eat, the ability to inject after the meal is a major benefit.

Pump Therapy Makes a Difference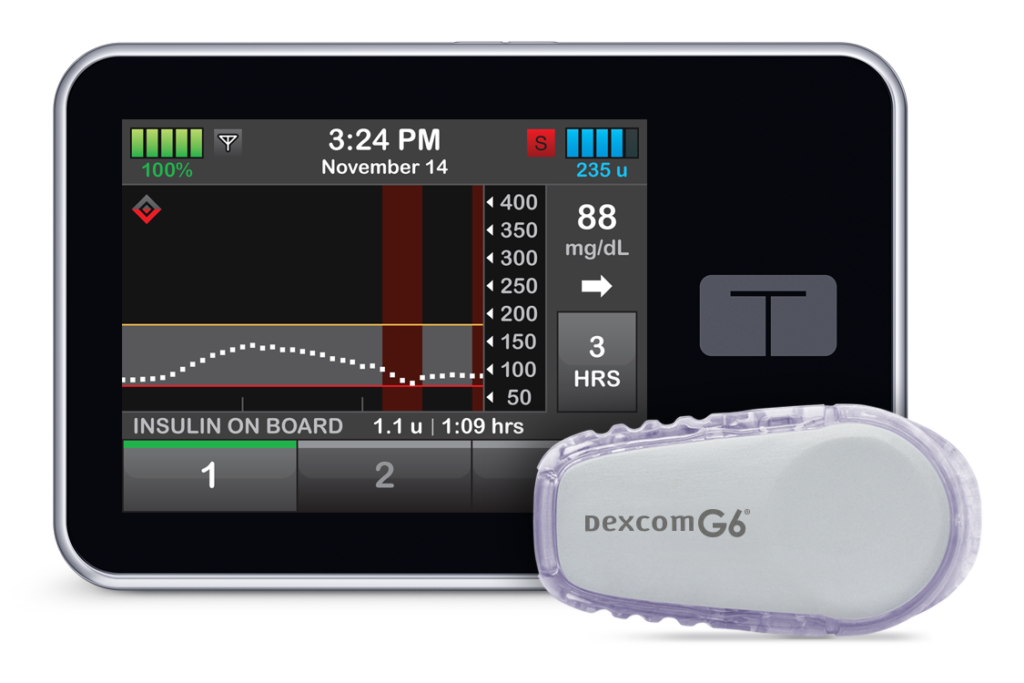 In October 1998, 16% of CWD readers reported using an insulin pump. Sixteen years later, in September 2016, that number was 74%. Study after study report on the benefits of pump therapy, including a reduced risk of hypoglycemia compared with a regimen of Regular and NPH and better control as evidenced by HbA1c levels. Control is comparable when comparing pump use to a regimen of multiple daily injections of Lantus and NovoLog or Humalog18, but still people choose pump therapy. Why is that?
First and foremost, pump therapy provides an enormous amount of freedom. You have essentially normal schedule freedom. You can eat when you want, not when some long-acting dose of insulin is peaking. (Lantus users experience the same freedom from the long-acting peaks of NPH.) You also have the freedom to eat more often, and in smaller amounts, than you would if you have to take an injection for each and every morsel that you ate. While MDI users could do the same, it could means an enormous number of injections per day. Pump users simply program their pump to deliver an insulin bolus whenever they eat. This has profound implications for quality of life*.
You also have the freedom from injections. Pump users replace their infusion set on average every three days (poll from February 2016), compared with someone who would need to take more than a dozen injections during that same period if on MDI with Lantus or Levemir.
The precision with which pumps can deliver small amounts of insulin cannot be matched by syringes or pens. This gives pump users the ability to cover smaller amounts of food more precisely, and to take tiny extra amounts of insulin to bring down blood sugars that are higher than desired. This flexibility cannot be matched by syringes or pens due to the limits of their dosing accuracy.
Pump users also always have their insulin with them. There's no "I forgot my insulin" moments when you're out or at school.
There's no "I forgot my insulin" moments when you're out or at school.
Pump use isn't for everyone. Some people don't like the idea of wearing a medical device all the time. Some people would prefer not to spend the extra money on the pump when the same level of glucose control can be achieved with MDI using Lantus (though the schedule and eating freedom is not the same). But for many people, an insulin pump represents the best that medicine and science has to offer today.
Continuous Sensing Makes Sense
Continuous glucose sensors have the potential to revolutionize diabetes care by offering, for the first time, a minute-by-minute window into glucose levels and to alarm when glucose levels exceed safe thresholds. Parents of kids with diabetes and adults with diabetes will be able to sleep through the night, knowing that an unexpected low blood sugar will be detected and an alarm will sound. (See citations below about nocturnal hypoglycemia.) Everyone will be able to see the immediate effects of food on their glucose levels, and will be able to make changes in their diets to improve glucose control.
Continuous sensing is not equivalent to blood glucose however. Continuous sensors measure glucose in the interstitial space, not the blood. While the two values correlate well when the blood glucose is stable, there is a difference during periods of rapid change, such as immediately after a meal. This does not mean that continuous sensors are not accurate, or even that they are less accurate. They just measure something different. Everyone involved in diabetes — the patients, the diabetes team members, the scientific community, and industry — are learning how to make the best sense of this new data. And along the way, the nature of treating diabetes is changing.

Insist on Immediate HbA1c Feedback at Clinic Visits
Two studies published in Diabetes Care (citations below) have shown that when patients can discuss their HbA1c reading with their diabetes team during a clinic visit, their blood glucose control improved significantly. This makes sense intuitively. Given how busy families are, and how overbooked most clinics are, if you don't discuss your HbA1c at the time of the clinic visit, you're unlikely to discuss it all and therefore you won't have a chance to make adjustments in care.
In a poll we ran in July 2014, the overwhelming majority of our readers report finger stick HbA1c testing in the clinic. 62% report finger stick HbA1c testing in the clinic, compared with 49% in March 2003. Yet 32% report still getting a venous blood draw, compared with 37% in March 2003. Both show a trend toward greater use of HbA1c tests that can be performed immediately in the clinic and which allow patients to discuss the results immediately with their diabetes team.
If your diabetes team does not use a device that measures HbA1c immediately, you have a couple options:
Arrange to have the blood drawn a week or so before your regular clinic visit so that the results are available to discuss with your diabetes team.
Purchase a home HbA1c test kit and perform the measurement yourself. Discuss the results with your diabetes team during your clinic visit.
Find another diabetes team.

Check Blood Ketones, Not Urine Ketones
Ketones in the blood can be detected well before ketones in the urine be detected, offering you the opportunity to treat sooner than you would if you waited for urine testing. (Have you ever tried to make a three year old pee on command?) Also, being able to test with a finger stick eliminates the need to find a bathroom to test if you're away from home. (How many of you carry urine ketone strips when you're out shopping or at an amusement park? And if you do, do you like the thought of peeing on a strip in a filthy public bathroom?)
Two studies from February 2006 demonstrate clear medical benefit from blood ketone testing. The first study (Diabetic Medicine 23 (3), 278-284) showed a significant reduction in hospitalizations during sick days (38 vs. 75 per 100 patient days) for people who used blood ketone testing compared with urine ketones testing. Staying out of the hospital is a very powerful argument for using blood ketone testing. The second study (Diabetes Technol Ther. 2006 Feb;8(1):67-75) showed that, for patients using insulin pumps, blood ketone testing could identify interruptions in insulin flow faster and more accurately than even blood glucose monitoring and could thus help pumpers prevent DKA better than if they didn't use blood ketone testing.
While some argue that the cost of blood ketone testing is much higher than urine ketone testing (about $4 per blood ketone strip versus as low as $0.10 per urine ketone strip), annual testing costs will likely be about the same if you check for ketones about 10 times per year, which is about what our readers reported in a recent poll. Urine test strips have a 90-day lifetime, after which they must be replaced. Priced at about $10 per 100 strips, the annual cost of urine testing is about $40. At $4 per test for blood ketone testing, if you test 10 times a year, the annual cost is also about $40 per year. If you check for ketones more often, then urine testing might be more economical, but the clinical benefits described in recent studies still argue for using blood ketone testing.
Of course, the benefits of feedback on what's happening in your body at that instant, not having to force toddlers to pee on demand, not having to drag a sick teenager out of bed to the bathroom, and not having to go into a public bathroom when you're out and not feeling well are — as the advertisement says — priceless.

Get Tested for Celiac
Celiac disease, also called celiac sprue, is an autoimmune disorder that occurs when the body reacts to foods containing grains such as wheat, barley, and rye. The body is reacting to a protein called gluten, which is present in grains. Celiac is relatively common in people who have type 1 diabetes or a relative with type 1 or another autoimmune disorder. If you have type 1 diabetes, a relative with type 1 diabetes, or you have other autoimmune disorders in your family, you should ask your doctor about being tested for celiac.
There are many other tests that should be part of your diabetes care regimen, including microalbuminuria, thyroid, lipids, and an annual eye exam including a retinal photograph. Discuss these with your diabetes team.

Consider Type 2 Medications in Type 1 Diabetes
Everyone with type 1 diabetes requires injected insulin. Sometimes, however, insulin may not be enough. During puberty, for example, teens with type 1 can become resistant to the effects of insulin. This is thought to be caused by the effects of growth hormone. A study published in Diabetes Care in January 2003 showed that teens with type 1 who were having difficulty with control could benefit from the addition of metformin, an oral agent typically used in type 2 diabetes. The results were positive. Recent research also shows benefits, especially for reducing insulin needs.
So, if your teen is struggling with blood sugar control, you may wish to ask your diabetes team about adding metformin to your diabetes care regimen. It's not for everyone, but in the right kids, it can make a difference. Although metformin use is off-label in the US for type 1 diabetes (as of 2014), health professionals sometimes prescribe metformin for type 1 diabetes patients in appropriate circumstances. If your teen is struggling with blood sugar control, you may wish to discuss metformin with your diabetes health care team.
More recently, studies are reporting significant benefits from using GLP-1 agonists in type 1 diabetes. These drugs, injected like insulin, are approved in the US only for adults with type 2 diabetes, but their use among adults with type 1 is growing, along with more scientific trials of their use in adults with type 1 diabetes. Examples of these drugs are Victoza and Byetta.
Another new class of drugs for adults with type 2 diabetes is called SGLT-2 inhibitors, where "SGLT" stands for sodium glucose cotransporter. These drugs cause the kidney to excrete glucose at a lower level in the blood, rather than reabsorbing it, resulting in lower blood glucose levels and weight loss. The first drug of this class is called Invokana, but many others are nearing approval and the marketplace.