Diabetes Device-Friendly Clothes and Products
Living with type 1 diabetes means insulin all day, every day, and sometimes finding ways to carry insulin vials, pens, and insulin pumps can be tricky.
But over the last decade, there has been a boom in options for making diabetes easier, from clothes that make injecting insulin easier to pump cases to protect the pancreas on your hip.  However you decide to deliver your insulin or your advocacy, there's a tool, a t-shirt, or product that can make integrating diabetes into your day easier.
Check this page often for updates on the latest and greatest in diabetes device-friendly clothes and products, and if you have a tool that you've discovered or created, connect with our team and share it!
Keep Insulin Cool
Traveling with insulin along for ride? Here are some options to help keep your diabetes supplies streamlined and your insulin safe.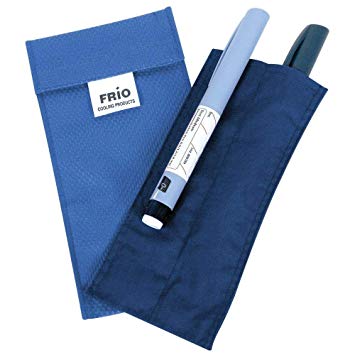 Frio Insulin Cooling Case - The FRIO® Insulin Cooling Case is a reusable evaporative cooler whose cooling properties do not come from an icepack - or anything that needs refrigeration. Its cooling properties come from the evaporation of water. When activated, it keeps its low temperature for a minimum of two days, even in temperatures of 100 degrees Fahrenheit.
Medicool Insulin Protector - This is an oldie but a goodie; this cooling pack has been around for a while but this sturdy, zipper-secured serves to protect insulin bottles and keep them cool while traveling.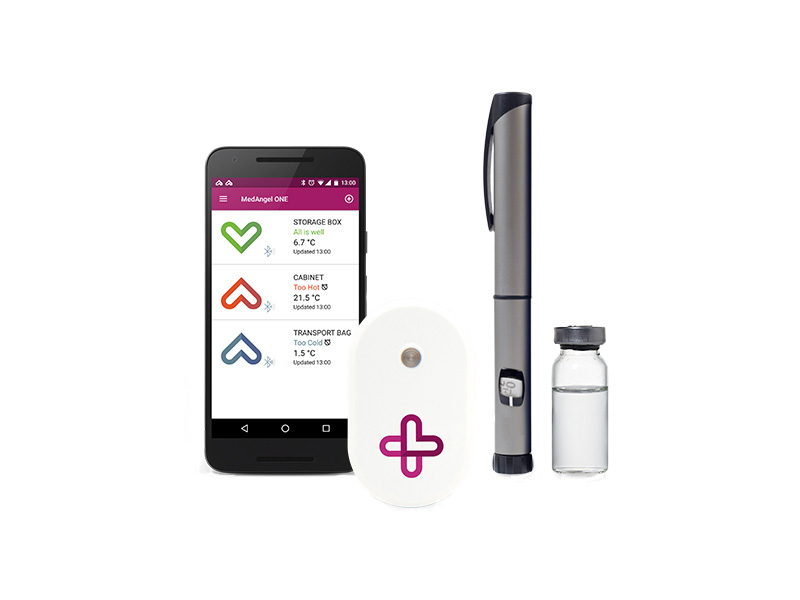 MedAngel - MedAngel is a wireless thermometer and app for iPhone and Android that monitors the temperature of your medication. MedAngel will notify you if your meds are getting too hot or cold, whether they're in a bag, cooler or the hotel fridge, letting you prevent accidents before they happen.
Insulin Pump Cases and Belts
Insulin pumps are amazing devices for delivering insulin with precision, and having a case or belt to help protect the pump or integrate it more easily into an outfit can be a huge asset. Here are some pump-wear solutions that might make wearing an insulin pump more streamlined.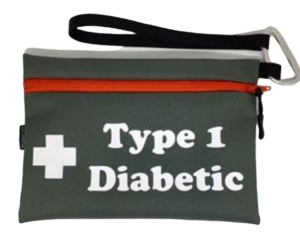 Tallygear - Tallygear has a wide selection of insulin pump cases, belts, and bands for all models of insulin pumps, CGM receivers, and OpenAPS or Loop rigs. These cases are created for the type 1 diabetes community and a portion of sales goes to research.
3FF Custom Embroidery - Created by one of our own CWD dads, this shop offers soft, high-quality items with your favorite CWD smiley on it. From t-shirts to sweatshirts to custom orders, 3FF Custom Embroidery makes diabetes awareness easy.
Spibelt - While this company is not specifically aimed at the diabetes community, this stretchy pocketed belt company has a design just for PWD wearing insulin pumps. The medical belts fit an insulin pump and have a button-hole style loop perfect for snaking pump tubing through.
PJ Creations LLC - PJ Creations offers insulin pump bands, diabetes awareness items, seat belt alerts, and other customizable items.
T1D3DGear - This shop is a passion project to help make T1D's lives a bit easier, and bring some fun colors and designs to this crappy disease. Products include Riley Link cases, Insulin protection, and diabetes organization solutions.
Diabetes Awareness Threads
Want to spread awareness while looking great? Check out these creative companies for some cool threads!
3FF Custom Embroidery - Created by one of our own CWD dads, this shop offers soft, high-quality items with your favorite CWD smiley on it. From t-shirts to sweatshirts to custom orders, 3FF Custom Embroidery makes diabetes awareness easy.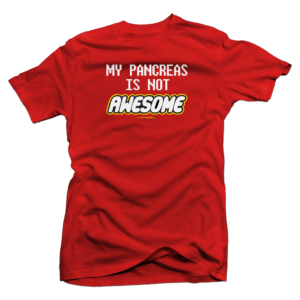 TypeONEderful - "It started with a simple idea: Create empowering, well-designed products for Type 1 Diabetics that I wanted myself." Created by a PWD, these t-shirts and sweatshirts are clever, inspiring, and raise awareness with every wear.
Dia-be-tees - Dia-be-tees is an Etsy shop run by a woman with type 1 diabetes who says, "We need a cure, but until then, why not have some fun with our shirts and raise awareness at the same time?"
The Sugars - Another shop run by a PWD, these threads are witty, fashionable, and perfect for people with diabetes who are looking to showcase their faulty pancreas with flair.
Diabetes Supply Cases
From glucose meters to low blood sugar snacks, diabetes can require a lot of stuff. Designers in the diabetes community have taken the diabetes supply case to the next level, creating bags both fashionable and perfect for toting around PWD must-haves.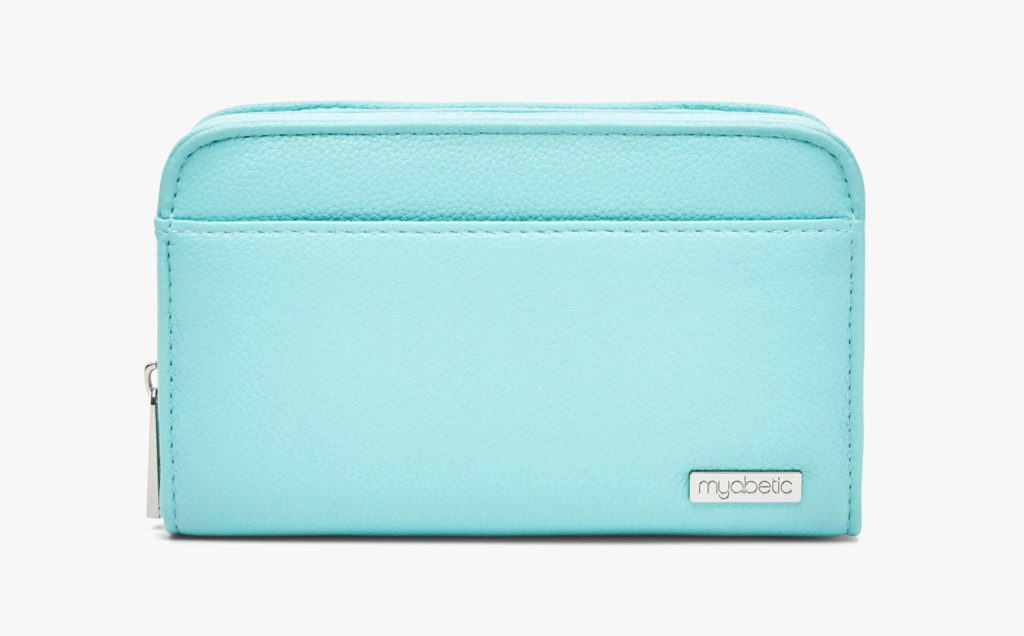 Myabetic -  The Myabetic diabetes cases were designed by people with diabetes. According to their website, "We get it. Managing diabetes is hard work, and our products are created to make it a little easier." From cases named after influential members of the diabetes community to logbooks and greeting cards made especially for PWD, Myabetic products are designed with diabetes in mind and fashion first. Founder Kyrra Richards is also living with T1D!
Casualty Girl - These cases are sassy (not all of the language is safe for work) and cute, giving space for diabetes supplies while keeping your stuff safe.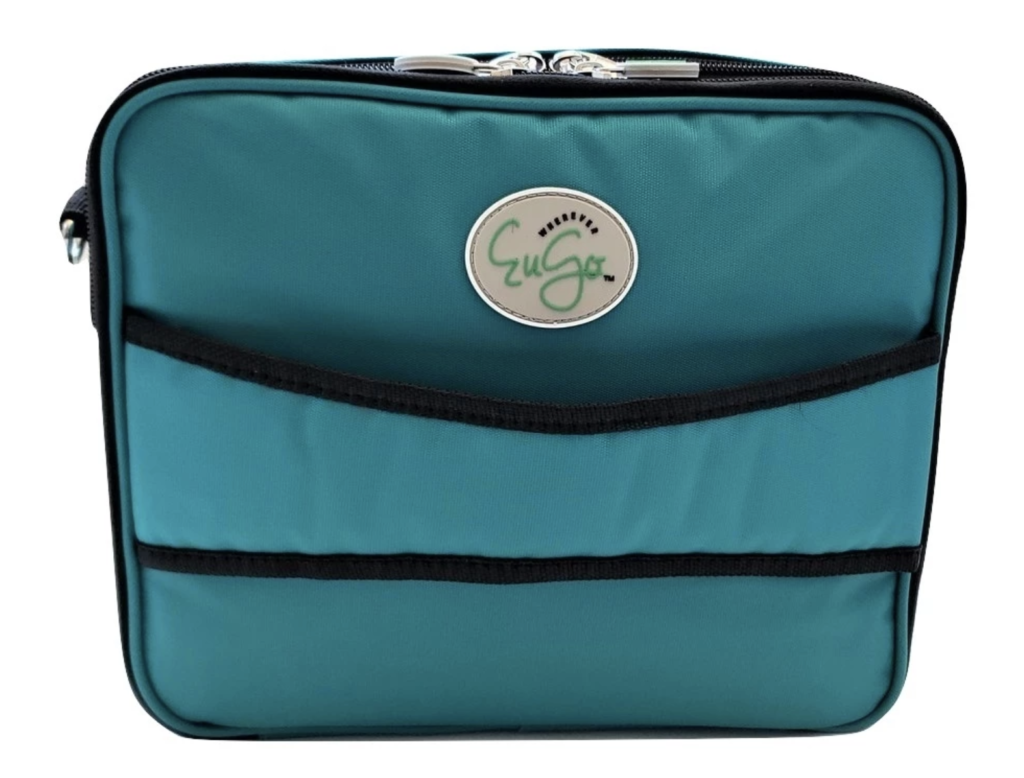 Wherever EuGo - EuGo diabetes cases were developed by nurse practitioner Nancy Moy with more than 30 years of nursing experience. "When one patient counted 21 "must-carry" items to keep her diabetes in check while on the road, I knew I wanted to come up with a light travel case that keeps items handy." This case comes in several colors and boasts the ability to carry 2 - 3 weeks worth of diabetes supplies at a time.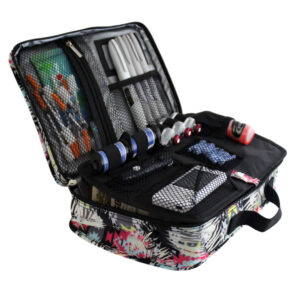 Sugar Medical - Sugar Medical specializes in supply cases, purses, backpacks, travel bags and silicone gel skin covers. Their products offer organizing solutions for glucose meter, cgm and pump supplies with insulated options to protect medication. Beyond functionality, Sugar Medical designs offer people with diabetes the chance to show a little personality, bring in some color and fun wherever they carry them!
Device Overlay Tapes
Having trouble keeping your diabetes devices stuck? Several companies have designed overlay tapes to help keep CGM sensors and pumps sites secured - here are just a few.
Opsite Flexifix - Smith & Nephew makes this transparent tape and some insurance companies reimburse for it, so be sure to check with your insurer to see if they cover it. The tape comes on a roll and includes a grid that is helpful for measuring and cutting.
IV 3000 - This transparent tape is also made by Smith & Nephew and is intended as a catheter dressing but is often used by the diabetes community to secure CGM sensors and pump sites.
Tegaderm - Another transparent tape, this overlay is big enough to go over a site entirely, keeping it watertight and protected.  (And this one also is covered by some insurance companies, so check in with yours to see if they'll offer coverage.)
StayPut Medical - This overlay tape is durable, colorful, comes in a variety of shapes, and keeps devices stuck no matter the situation. It can also be trimmed without resulting in fraying edges. A bonus: You can find their booth at Friends for Life Orlando!
ExpressionMed - ExpressionMed began in 2015 on a mission to create fun and functional adhesives for wearable devices. They have tapes for pump sites and CGM sensors with colorful designs, bringing a little confidence and comfort to the diabetes device experience.
PumpPeelz - Founded by a T1D and her partner, PumpPeelz offers overlay tapes for diabetes devices and design patches for pumps, meters, phones, and other diabetes dailies. You can even design your own custom Peelz!
Other Diabetes Stuff
These items deserve their own category. They are innovative and quite useful!
Glucose Revival - Glucose Revival believes you should live your best life. Founded by a T1D, they have created a necklace that is a simple solution to an all too common problem. Simply, yank off the necklace, uncap it and squeeze the gel out and apply the glucose gel to the gums, tongue and/or swallow, so you can stay safe and live the active lifestyle you wanted.
ThisDiabetic - Founded by Cynthia, a T1D who may have diabetes, but diabetes does NOT define her. She created a solution to an embarrassing problem..Where do you Blot?! (your blood) A place to press your lanced fingers blood after it's been pricked.
Upcoming Friends for Life Conferences